Our mission: Building positive self-esteem, confidence, and a pathway to post-secondary success for under resourced youth through in-school, after school and summer tennis and educational programs.
Tennis & Life Skills Clinics
Intermediate/Advanced Indoor holiday (September 9, 2023 - December 16, 2023) @ Frontenac Racquet Club
Fridays 5:00 pm - 6:30 pm
Saturdays 4:00 pm - 5:30 pm
Special Holiday Rates! - Fridays & Saturdays ($105), Friday or Saturday only ($70) - 7 weeks (siblings half-off if registered together)
This clinic is for players ready for competitive tennis. Participants must have basic skills and be ready for spins, drills, and points play. Younger intermediate players starting Junior Team Tennis are welcome. Curriculum focused on technique, footwork, agility, conditioning, mental toughness, and strategy.
Beginner/Advanced Beginner Indoor Holiday (November 5, 2023 - December 17, 2023) @ Frontenac Racquet Club
This clinic is an introduction to tennis with a focus on developing fundamentals and rallying skills. The curriculum will focus on skill development, rally progressions, and fun, competitive games to develop a love of tennis. Advanced beginners are encouraged to participate in Junior Team Tennis.
Sundays 8:00 am - 9:30 am ($70)
8 weeks (siblings half-off if registered together)
School Year Tennis & Education Programs
Coaches provide tennis clinics one to four days perweek during the school day for youth at select schools and boys and girls clubs. The goal of the program is to build a recruitment pool of candidates for Breakpoint's Breakout Indoor and Junior Team Tennis program while providing sports-based youth development focused on social/emotional learning.
Tennis & Reading Program @ St. Louis Catholic Academy
Tennis instruction, life skills with a focus on social/emotional, and the "Drawn In" literacy Power Hour presented in partnership with Nine PBS.
Tuesday & Thursday 3:00 PM - 4:30 PM
Tennis & Life Skills @ Gene Slay Girl's & Boys' Club
Tennis and life skills instruction offered.
Tuesdays 5:00 - 6:00 PM (Dutchtown campus) Wednesdays 5:00-6:00 PM (Soulard campus)
Tennis Club @ Maplewood Richmond Heights (MRH) Elementary
Wednesdays (2:40-3:50)
Monday 4:30 PM - 6:00 PM & Saturday 9:30 AM - 11:00 AM
Summer tennis & reading camps
Summer fun on the tennis court and reading groups offered in partnership with St. Louis Public Library. Curriculum focused on developing life skills, athletic skills, and tennis skills while promoting enjoyment of reading, keeping minds and bodies active over summer recess. Players of all levels welcome.
Saturdays 9:00 am - Noon
Sundays 1:00 pm - 4:00 pm
10 weeks, 20 sessions (siblings half-off if registered together)
$200 for Saturdays & Sundays, $125 for Saturday or Sunday only
Books and resources provided by St. Louis Public Library - Schlafly
Tuesdays & Thursdays 9:00 am - 11:00 am
Monday - Friday 9:00 am - Noon
Books and resources provided by St. Louis Public Library - Julia Davis
Register here
June 13, 2023 - August 8, 2023 @ Fairgrounds Park
Tuesdays 10:00 am - 12:00 pm
Our Sponsors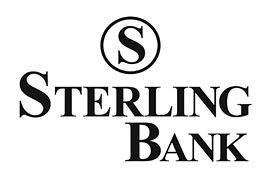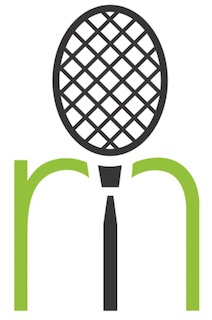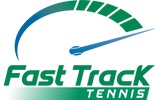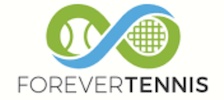 Mr. and Mrs. Donald Danforth III
Don and Susannah Danforth Family Fund of the St. Louis Community Foundation
James and Gayle Messina Charitable Fund
Lee & Janet Rodgers Charitable Fund
John Allan Love Charitable Foundation
Our Community Partners